ANTHONY M.S. COLUCCI
9/25/84 - 7/17/05
In his memory on his 22nd birthday. The church in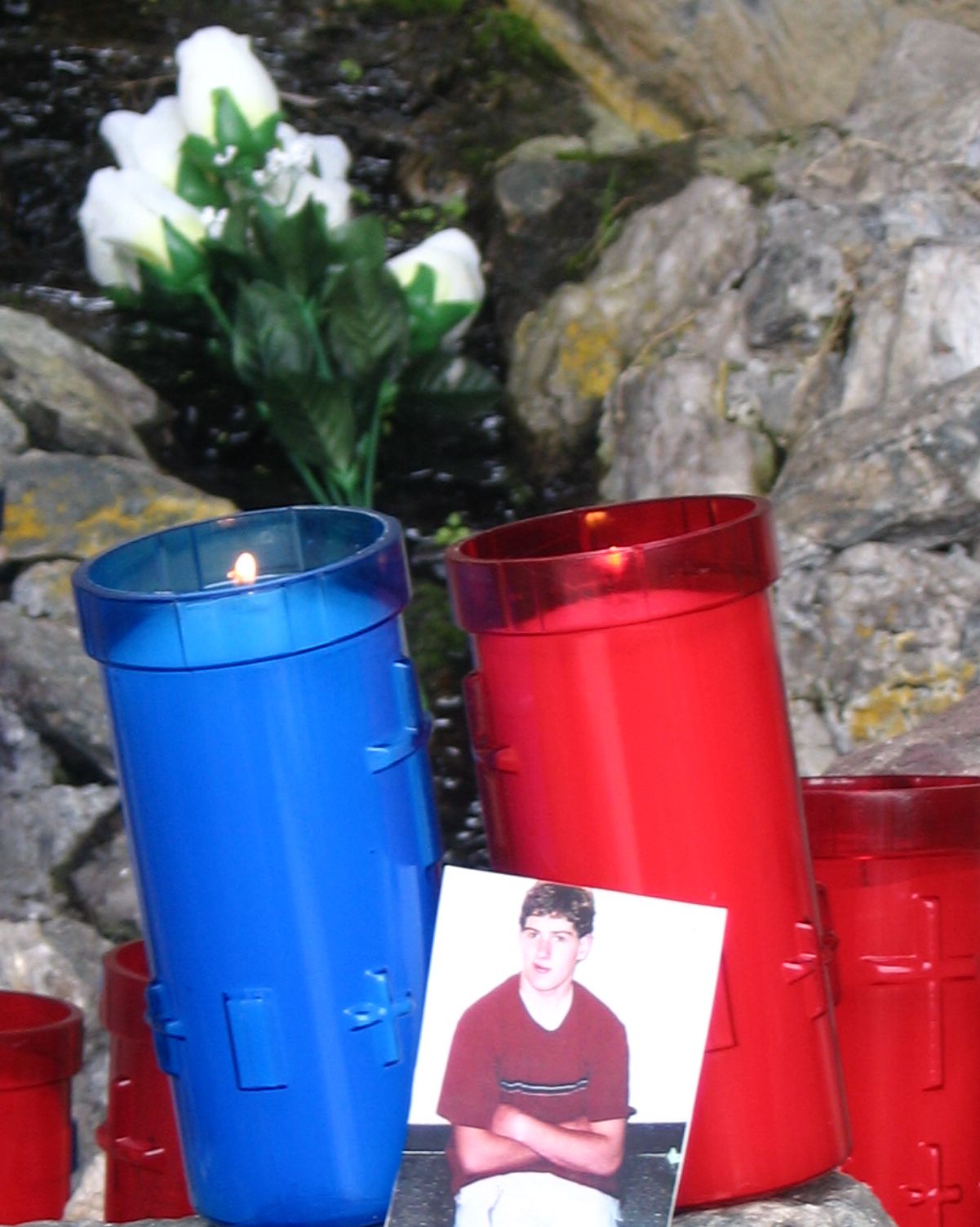 New Lebanon. Love Jamie & Mimi.
Tony's quote from his profile...

"MANY PEOPLE COME AND GO OUT OF UR LIFE SO KEEP THE ONES YOU KNOW CLOSE AT HEART CUZ U NEVER KNOW WHEN THERE GONNA BE BACK"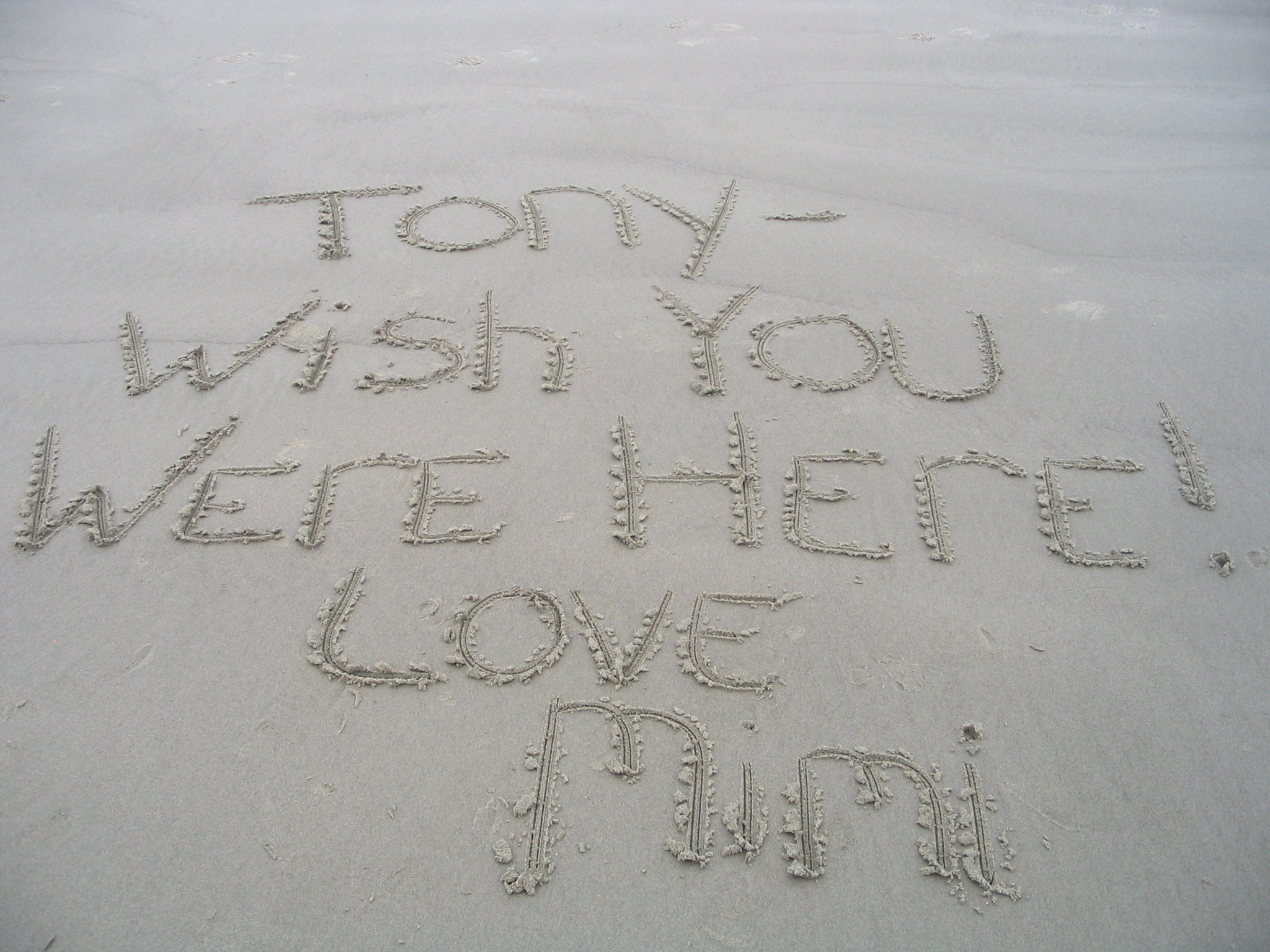 Cannon Beach, Oregon



"Someday"

Your the one I Think About each day and night.
I wish I could hold you in my arms so tight.
I know we will be together someday but it just seems so far away.
Right now we just have to wait and see and someday we will be.

Anthony Michael Colucci

Copyright ©2005 Anthony Colucci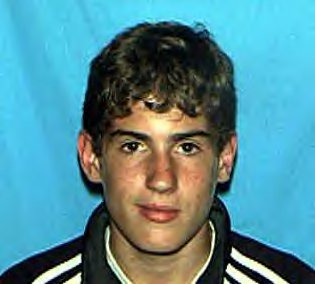 "I Wish"
In loving memory of my friend TONY M. COLUCCI.

I wish I had the answers to all the questions that arise,
and to understand the circumstance that caused us this good-bye,
I wish I had the power to make us understand,
why we lost you prematurely at the cause of someone's hand,

I wish I'd only told you how I treasure time we spent,
and how part of me will always hold a place for that regret,
I wish them joyous memories for every tear your family cries,
and by loving and remembering you in time their pain subsides,

I wish I always hear your voice and feel your laugh within,
and remember what an unbelievable journey this has been,
I wish you never question all the joy you put us through,
or the pride we'll always carry for the honor having known you,

I wish you find your kingdom where you remain in royalty,
while we stay behind to pass along your lasting legacy,
I wish your soul to make it home where ever that may be,
to where you're safe and cherished for all eternity.


Mimi Mathes

Copyright ©2005 Mimi Mathes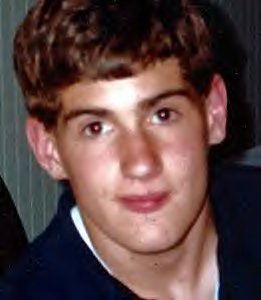 PITTSFIELD -- A community gathered to say goodbye a final time to a young man. More than 350 of Anthony Colucci's friends and family members crowded into St. Teresa's Church on South Street to pay their last respects to the 20-year-old.

During his eulogy, the Rev. Anthony Cullen offered solace to his tear-soaked audience grieving over a life cut short.

"Why? Why somebody so young?" Cullen said. "We will ask that question for the rest of our lives, and we will never get an answer. ... But Anthony did not die alone, because in a millionth of a second, in that moment of death, God is there." .

Those attending the funeral, however, knew Colucci simply as Tony, who, at age 8, took apart his bicycle just so he could put it back together again.

"From the day he was brought home, Tony became my best friend," his sister Emily said, addressing the packed pews during a speech that alternatively elicited laughs and sobs from the crowd. "He didn't have a choice. I was older and taller." To his sister, Colucci was the sibling who loved fishing but could never bring himself to take the hook out of the fish's mouth. He was also the kid brother -- a rabid fan of the Manchester United soccer club -- whom she razzed about bowling -- that is until he bowled a perfect game. "Whatever Tony did, he did with pride," she said.

Colucci, who did masonry work for a local construction company at the time of his disappearance, had been planning on attending the New England Institute of Technology in Rhode Island to study cabinetmaking.

On behalf of her brother, Emily-Ann Colucci made a promise to those who knew and loved Anthony: that he would always be with them in spirit. "Whenever you may need him, he will always be there," she said.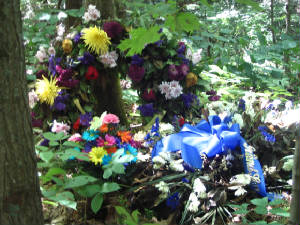 Flowers loved ones left @ the October Mt. site
I remember when I first met Tony, he was a fifteen year old kid with a sarcastic sense of humor and a love of practical jokes. Many nights he came to the store with Jay to get his "fix," a 20 ounce bottle of coke .
"$1.10, kiddo."
"I only have $1." This was the response I got for years, lol. "Yeah right. Don't worry about it, get me next time." I never did see any of those dimes.

He became a fast regular and was always a joy to have around when the nights were quiet and my shift was dragging along to a turtle's pace. We shared ideas, opinions on many issues, he spoke of his family and always asked my advice on the girls he liked. I never had a problem with him and he could always make me laugh. Somewhere along the way, we became friends.

I have loads of silly memories that always seem to make me smile. Those little things that mean absolutely nothing to everyone else, but to me they are cherished. For example, the time we were fooling around at work and knocked over the entire display. He always blamed me for that. "You wuss!" Or the many times when Tony went to lunch with me and Brian, "Corn has no nutritional value." Damn, could that boy eat! lol. I swear his legs were hollow. Then there's the times we ate at GB. "If you saw the MSPCA truck outside, would you still eat here?"
"No"
"I would, it would be fresh." LOL!!
When I pass his street, I still find myself calling him, "Tooooooooonnnnyyyyyyyyy." It's funny, I can still hear him answering me, "Mimi - ko - bleemie." I pray I always do. I remember how he always had to get the last word, or should I say, last poke. "Tony, if you poke me one more time I swear I'm gonna hurt you." As if he'd start taking me seriously NOW, lol. Or when his mom called him at work, "Hey off spring, it's your Mom." I understand it's probably natural from having a Welsh Mom, but for crying out loud Tony, you're in America... it's a flippin DIRECTIONAL!! LOL!! And we have rotaries, not round abouts, lol. I always ragged on him for that. How did he reply? By poking me of course.

Let's not forget the times we drove an hour to Crossgates Mall just to play one arcade game. I remember one day I brought him out to Midas to get something out of his truck. He had nothing to do so decided he'd go walk the Ashuwillticook Trail with me. We walked from the Berkshire mall almost up to Cheshire. We were chatting and laughing and before we knew it, it was getting dark, FAST. We still had at least a 45 minute walk back. By the time we were half way there, it was black out and we were the only ones there. "Stay away from the geese." He told me. "Tony! How the hell am I supposed to do that, you idiot! I can't see anything! I'll probably walk right off into the lake, lol." We were laughing hysterically. I called Mom to let her know where we were and then used my cell phone light to try to see where we were heading. We laughed about how we might get lost on this trail in the dark and no one would ever find us. I still find it funny as I picture the experience, but after what's happened, it also feels creepy.

Tony was a great guy, a beautiful person, a forever child at heart and someone I feel honored to have called my friend. He made my life better, gave me things to laugh about when I felt I couldn't smile and I know he's making his mark where ever he may be right now. I'll forever love him, respect him and stand up for him.



Donations, of any amount, to help pay for a scholarship in Tony's name can be sent to:

"The Anthony Colucci Fund"
c/o Greylock Federal Credit Union
150 West St
Pittsfield, MA 01201
Phone: (413)236-4000 Fax:(413)445-5912
OR:
By going to the order page on the navigation bar above and making a secure donations through Pay Pal. Thank you.

~~ Mimi
Problems or questions, please let me know at:
ALL HEADINGS ON THIS SITE ARE COURTESY OF MY FRIEND, CHAMP. THANKS AGAIN CHAMP!